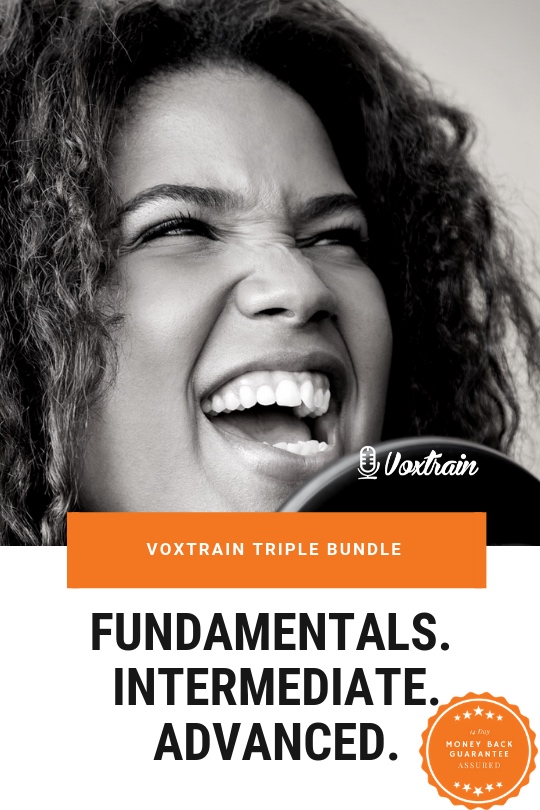 Voxtrain Courses
Voxtrain Fundamentals, Voxtrain Intermediate, and Voxtrain Advanced courses bundled in a triple value deal.
This triple course gives the passionate singer a complete overview of singing, from A-Z, complete with lessons, exercises set to music, and rich content. Incredible value for money.
sale
Voxtrain Fundamentals topical overview - Six week course
Your instrument. Posture. Breathing. Vocal folds. Onsets. Larynx. Vocal tract. Resonance. Tongue. Jaw. Pharynx. Nasality. Vowels and Resonance
Voxtrain Intermediate topical overview - Six week course
Registers. Head. Middle & Mix. Tone Trix. Onsets. Shades of tone. Messa di Voce. Range. Agility. Articulation. Tongue & jaw. Vowels & consonants. Rhymes.
Voxtrain Advanced topical overview - Six week course
Learning from classical music. The whinge setting. Classical tones. Musical theatre. Interval training. Learning from country music. Twang and yodel. Harmonising. Learning from Blues & Jazz. Diversity of tone. Pentatonics. Phrasing. Learning from Rock & Pop. Belting.